"Fly, shoot, kill, destroy! Aero Blasters stands as a good example of shooting games of the period and is an enjoyable distraction whatever style of game you normally enjoy."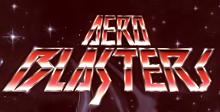 Aero Blasters
1.0
by Kaneko
Sponsored Links:
Aero Blasters screenshots:
You start of with a plane, which has infinite bullets and dodge enemy fire while shooting them down.
You have your normal weapons which you can upgrade by grabbing power ups. The variety of power ups are the same; missles, turrets, extra guns and even guns which fire behind you. Nothing too fancy but adequate enough. There are two problems with this, one you can not power up the "extra's" like the rockets, you can only change them by grabbing a different power up and two, to change your power up type you have collect a different one on screen. This is annoying when you just know you need a backward firing gun power up but can't get it because there aren't any "power-up" ships around.
The levels all are of decent length and are reasonably challenging, consisting of a nice mix of small and weak foes, larger and more deadly ships and pods that release power-ups. While some of the bosses are very easy, a couple of them provided a fun challenge.
Aero Blasters is also known as Aeroblasters.
Aero Blasters video:
Subscribe

Gamefabrique game channel
on YouTube.
Aero Blasters has all the standard elements that you have come to expect. Starting you off over a pleasant looking cityscape (with some nice parallax scrolling), you are out to blast everything in sight. Your ship is equipped with a standard front-firing weapon, but destroying a power-up craft gives you a whole range of add-ons that fly out of the wreckage at you. None of these are particularly impressive to look at, and some even seem like more of a curse than a blessing – so choose wisely.

Also to help you is a power up meter at the top of the screen. When you hold down the charge button, this powers up the ship until you are able to release a quick flash of energy, destroying bullets and most of the smaller enemies in one shot.
Aero Blasters game does a few things to separate it from the pack. The most noticeable is that in stages four and five, you'll be in zero gravity. If you move to the right, you'll keep moving until you push the control pad/joystick in a different direction.
For the most part, the level design is pretty standard stuff, but there are a few exceptions. One of the best parts in the game is having to navigate through some very fast moving tunnels – especially if you missed the barrier power-up.
If you like Aero Blasters, try other games: Hellfire.
Aero Blasters system requirements:

P-200.
Systems:

Windows 9x, Windows 2000

Windows XP.
Game modes:

Single game mode .
Comments on Aero Blasters:



sonics: great man

Total comments on Aero Blasters: 1.
Show all comments on Aero Blasters.
Commenting is closed. Please use forum to share your opinion.
X
Next game: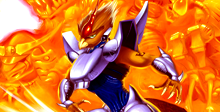 Download Alien Soldier