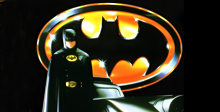 The first video game based on the movie series featuring Batman was this one, and was a delightful release, making all the fans around the world - including me and my brother - go crazy for the superhero who fought Joker. This game is really enjoyable and is one of the first NES side-scrolling game I've ever played. This is one of the few early games in which Batman can perform a jump. The game contains five levels and, as expected, was received very well by the audience, probably also thanks to the very popular movie.
Batman video:
Subscribe

Gamefabrique game channel
on YouTube.
The difficulty for this Batman game is just about right. It's easy early on, but later, the jumps and amount of villains makes it the perfect difficulty. You should have the game beaten without too much trouble.
The graphics in Batman game reflect the talent of the programmers at Sunsoft. Every pixel looks just like it's film counterpart. The Oscar-winning design for Gotham City is well-preserved. The colors for each character are perfect also. Instead of black, Batman is a dark gray. Extreme detail is all over this game.
The music fits Batman well, while not sticking to the film's musical score. It's all pulse-pounding, rhythmic tunes that will have you humming in no time. The title screen music is dark, eerie, and appropriate to Batman.
2005-07-24 The Batman game follows the film's storyline excellently.

X
Next game: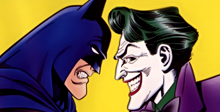 Download Batman - Revenge of the Joker