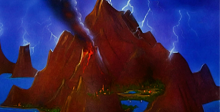 You have done it! You have discovered the sacred amnband of power and with it you maynempt to save your home island from a maarnan. Unfortunately, he has a similar weapon and the quest Is fraught with danger. Do you have what it takes?
MANUFACTURER - Sega
DIFFICULTY - Average
THEME - Rpg
NUMBER OF PLAYERS - 1
2006-04-29 Beyond Oasis is an fast action RPG with special combat moves.

X
Next game: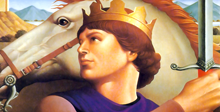 Download Sword of Vermilion