"Is your heart strong enough for this challenge?"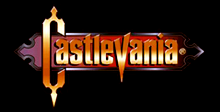 Castlevania - The New Generation
1.0
by Konami
Sponsored Links:
Castlevania - The New Generation screenshots:
The role in Castlevania game which you will play is that of John Morris or Eric Lecarde, both of whom are on a mission to slay Dracula and send him back to his gravesite. This is the actual story from the instruction manual: "Journey back to 1897 and the Transylvanian countryside of Romania. It was a time of fear and dread for the simple people of this European country. They lived under the dark rule of Count Dracula for many years. He was a ruthless warrior when he was alive, but he was even more terrifying in death! For you see, Dracula is king of the vampires!
But even one as powerful as Dracula has enemies. From the early 16th century the Belmonts – including Trevor, Christopher, and the legendary Simon – had been fighting Dracula and his minions throughout Europe. Finally, in 1897 Quincy Morris, a descendent of the House of Belmont, overcame great odds to defeat Dracula and send him to his eternal grave. Unfortunately since Quincy was so badly beaten in his battle with the Count, he lost his own life moments after plunging a wooden stake into Dracula's chest. Quincy's legacy has continued, however. His son – John Morris – and John's childhood friend Eric Lecarde had witnessed the Quincy/Dracula showdown from the shadows. That scene changed their lives forever – as they grew older they swore to rid the planet of the evil creatures of the underworld.
Twenty years later...
Elizabeth Bartley. The name conjures up images of a regal countess who, in the year 1421, was found kneeling over the body of a dead young man. He had two puncture wounds in his neck. She was tried as a vampire and found guilty. Her sentence was...too gruesome to mention in these pages. What is important is that she was indeed guilty. And not only was she a vampire, she was the niece of Count Dracula! Now, in the ruins of a mysterious castle in Transylvania, an amateur witch by the name of Drolta Tzuentes dabbles in arcane magic. She casts a spell which inadvertantly brings Elizabeth Bartley back to the land of the living! Now that she has returned, Bartley is bent toward one goal – reviving her dead uncle, Count Dracula!
In a twist of fate, Morris and Lecarde have been drawn towards the ominous castle. Their task is simple – defeat Bartley before she can complete her macabre objective. Completing their task, however, will involve many perilous encounters and life-or-death acts of bravado.
Is your heart strong enough for this challenge?
The Castlevania is six levels long and starts in Castle Dracula in Romania and takes you across many famous European settings like the Leaning Tower of Pisa in Italy, the Atlantis Shrine in Greece, as well as across Germany, France and other areas of Italy. Although six levels may seem short at first, they are long and not so easy to get through without wanting to rip your controller apart. There is great variety between them and each character's path differs slightly from the another. This adds much to the game's replay value as both John and Eric each have their own unique ending, which is determined by the difficulty level you choose.
The graphics hold there own compared to the Genesis games although they're not quite as spectacular. They are easy on the eyes and have unique touches and effects. A few stages will leave you in awe with the amount of detail displayed. For example, the shaking tower, the water effects and reflections, and the character animations all push the system to the limit.
Castlevania is quite bloody compared to other installments released before Symphony of the Night brought all the gore into the U.S. games. Castlevania has many a hematic moment, such as fountains turning crimson red, the death animations of enemies, and little details in the background; giving the game little touches.
The enemies consist of old favorites like Medusa heads, knights, zombies, bats, and other classic monsters. Something that might turn off fans of the series in the later stages, however, are the mechanical monsters like skeletons on wheels, knights with guns and a weird-ass boss you simply have to see to believe.

The bosses were just as nice to watch. Those such as the boss of Stage and the final boss show that Konami took no shortcuts in creating funk-clad maniacal guardians of the realms. Castlevania engulfs us with quality graphics in full.
Castlevania is still one of the best games the Genesis has to offer. Interesting level design, different monster creations (lots of robots and mechanical creations), and the same game play we have loved for years makes this one a no-brainer. It would simply be a sin not to have this game in your collection.
If you like Castlevania - The New Generation, try other games: Bram Stoker's Dracula, Castlevania Bloodlines.
Castlevania - The New Generation system requirements:

P-200.
Systems:

Windows 9x, Windows 2000

Windows XP.
Game modes:

Single game mode .
Castlevania - The New Generation news:
2005-05-22 Castlevania added.

Comments on Castlevania - The New Generation:


There are no comments yet.
Commenting is closed. Please use forum to share your opinion.
X
Next game: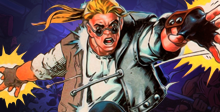 Download Comix Zone