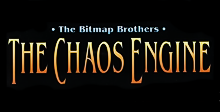 Chaos Engine
by Bitmap Brothers, The
Chaos Engine video:
Subscribe

Gamefabrique game channel
on YouTube.
The Bitmap Brothers attention to detail in this game is incredible. Everything from the cracks in brick and stone walls, to the shading, to the actual characters themselves, is intensively high resolution. The cool/muddy colors in Chaos Engine set a gloomy/mysterious mood for the game. The characters and enemies animate smoothly, and little details like bubbling mud, pulsating nodes and steam (from the bio-tanks) enhance Chaos Engine 's presentation. The levels are strategically well designed, and each of the levels have their own individual enemies in them.
2005-07-25 Chaos Engine delivers the kind of arcade-style, two-player shooting action.

X
Next game: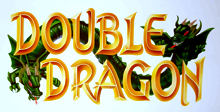 Download Double Dragon