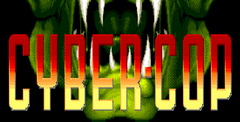 Cyber-Cop
by Electronic Arts
This action/adventure thriller uses a first person point of view and 3D polygon graphics. You are a special agent sent to penetrate the headquarters of the UCC Universal Cybernetic Corporation!, where you have to contend with mechanized robots, alien creatures, and all kinds of electronic surveillance systems. You can choose to play as any of four humans or two droids, each with its own characteristic strengths and weaknesses.
Lots of powerups and useful items keep the excitement level high as you explore the sixteen levels of UCC's headquarters.
2017-08-11 Cybercop game added.

X
Next game: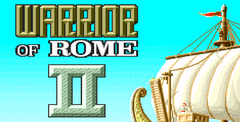 Download Warrior Of Rome 2