F-117: Nightstorm from Electronics Arts brings home the excitement of piloting an incredibly sophisticated aircraft. EA successfully creates a playable Genesis environment for simulation fans: fluid movement without sacrificing too much detail, challenging missions requiring planning and strategy, and even an interesting storyline. Your 30 campaign missions range from training runs in Nevada and historical scenarios in the Gulf to possible future scenarios in other theaters of combat.
Hot Hints:
Tour aircraft automatically switchs to autopilot when you fire a Paveway or a Maverick missile.
Pay close attention to the color of text for the map on the Pause screen - Green = primary target, Yellow = secondary target, Grey = destroyed target, Red = friendly unit
2017-09-30 F-117: Nightstorm game added.

X
Next game: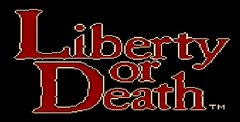 Download Liberty or Death