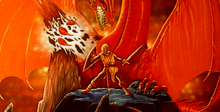 Faery Tale Adventure
by New World Computing, Inc.
This is a role-playing game from the late 80s, as far as I remember. The story centers on three brothers from the village called Holm, who go on a mission to get back a talisman stolen by evil forces. Their main task is to bring the talisman safe back to the home village. The story is just like a fairytale, with the player taking control of the eldest brother. If he is unsuccessful, he will take control of the second one. If he is unsuccessful again, he will control the younger brother. Each characters has its own set of skills, but also weaknesses.
2006-04-24 Faery Tale Adventure added.

X
Next game: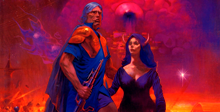 Download Phantasy Star 2