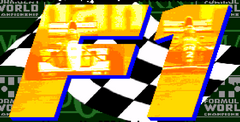 Formula 1
by Domaik Software
Overview
Think speed. Death-defying speed of over 200 m.p.h. Think twists and turns that only a pretzel-maker could imagine. Then think about the lightning reflexes and perfect timing required to maneuver pretzeHike turns at speeds beyond deadly. Formula 1 from Domaik Software is the racing simulation game that puts you in the international Formula 1 circuit with the pros. Officially licensed from the Formula 1 Grand Prix organization, Formula 1 tests your driving prowess against the sport's fiercest drivers. This one- or twoplayer title bundles the big F1 names — drivers, teams and tracks — into a game that is big on realistic game play, sound effects and driver's perspective. The game play is intense: The other cars swerve to block and crowd you, just like the pros. Formula 1's play controls give you seamless command of your car, an important feature since F1 circuits are flush with bends. You get a realistic perspective of the track as it rises, slopes, twists and turns.
You race on exact re-creations of the 12 international F1 circuits — from Monaco to Australia, against 14 of the sports top drivers. You can choose among Arcade, Training and Championship racing. In Arcade mode, you earn points for each car you pass; in Training, you can practice on the different tracks without sustaining damage; and in Championship mode, you can take on all the big-name drivers (and a friend, in two-player mode) through the full Formula 1 season just like the pros. You can even make pit stops.
Formula 1 is perfect for all levels of players, with Novice, Amateur, Professional and Expen difficulty levels. (In the Novice and Amateur levels, the computer brakes for you.) Or choose Turbo mode and bum rubber at warp speed.
Other features of this option-rich game are choice of spoiler, transmission and type of tire.
Make your equipment selections wisely: Your choice of equipment will affect your car's top speed, ability to handle turns and time spent in the pit The spoiler size will determine the amount of downforce you'll have; a bigger fin will help your traction but will also slow you down. Tires are critical. Smooth tires grip the track better, but wear out faster.
Formula 1 is a winner, te a game for racing sim fans who crave a realistic high-speed challenge.
2017-09-10 Formula 1 game added.

X
Next game: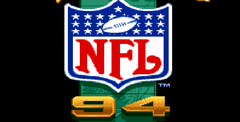 Download Madden Nfl '94