Formula One World Championship Edition is the latest driving extravaganza that will test your mettle in some of the hairiest races around.
FOWCE sends you to speeds of 220+ in a F1 race car. Challenge the eight real racing teams on one of the 16 official 1994 FIA circuits. You'll have to master your car if you want to win. There are three difficulty settings for enthusiasts, as well as different weather conditions to make life difficult.
Domark has gone wild with this cart. For heavy-duty racing thrills, check this one out.
X
Next game: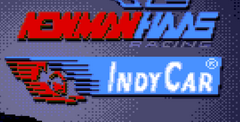 Download Nigel Mansell Indy Car