"You must go forth to save Princess and destroy the root of all evil!"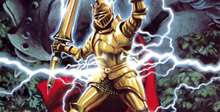 Ghouls N Ghosts
1.0
by Capcom
Sponsored Links:
Ghouls N Ghosts screenshots:
The brave knight, Arthur, saved the beloved Princess PrinPrin from the Dark Prince, Lucifer, and had driven his evil forces back into the Underworld.
But now, something sinister is stirring...monsters had begun attacking the kingdom again, and this time Princess PrinPrin has been kidnapped for a dark ritual to raise a greater evil than Lucifer!
Now, Arthur must go forth to save his beloved Princess and destroy the root of all evil! And it won't matter whether he fights in his shining armor or in his underwear alone…the bravest Knight in the land isn't going to be stopped by some monsters!
Ghouls N Ghosts plays like a lighthearted medieval game with a horror movie flavor (think Army of Darkness). You control a knight battling his way through a constantly-changing landscape of graveyards, caves, mountains, and burning towns. Along the way you encounter a remarkable variety of creatures including skull-spewing plants, zombies, and puking trolls. When you take a hit, you lose your armor and have to run around in your undies until you find a new suit (or die). New weapons and armor can be found in chests. You have to be careful though, because some chests contain an evil magician who will turn you into an old man or a duck! The dark graphics and fantastic musical score really create a terrific atmosphere. Ghouls and Ghosts is excruciatingly hard, but at least you get unlimited continues, so you can play all night.
The graphics are great for a first year Genesis game. The parallax scrolling in some areas is amazing. The sprites are ok and were good, considering this is a launch title (the system would be pushed much further in its later years). Even though the mood was kept intentionally dark and gothic, Ghouls 'N Ghosts has a lot of lighthearted humor in it. It features everything from running around in boxer shorts, to being turned into a duck or an old man. Each level is unique, from the graveyard, to the burning village, and even the demon castle. Some monsters reappear in different levels, but they fit well into the theme of each area when they are reused.
The music was incredible for the Genesis and helped promote the dark feel the game carried, and helped immerse you in the game. Each level has its own theme, all of them beautifully translated to the Genesis.
Sir Arthur doesn't just throw lances. Numerous and sometimes very different weapons randomly appear throughout the game. Weapons include throwing spears, daggers, hand held large swords, axes, and holy water. Each one has a secondary magic effect when used in conjunction with "Magic Armor". It took me a bit to figure out that the magic armor was an offensive item rather than a defensive item.
Ghosts N Ghouls game eases you back in after dying and has continuation points at the beginning, middle, and end (where the boss is) of each level. Ghouls N Ghosts has no limit on using Continues. You'll find yourself playing all night, so try to start early.
Good graphics, great music, ultra-fun and very addictive gameplay. What more do you need? Ghosts N Ghouls is a game every owner should have in his or her library.
Ghouls N Ghosts system requirements:

P-200.
Systems:

Windows 9x, Windows 2000

Windows XP.
Game modes:

Single game mode .
Ghouls N Ghosts news:
2005-06-05 Ghouls N Ghosts is an arcade game with lighthearted humor.

Comments on Ghouls N Ghosts:



nitesh: i dont know

Total comments on Ghouls N Ghosts: 1.
Show all comments on Ghouls N Ghosts.
Commenting is closed. Please use forum to share your opinion.
X
Next game: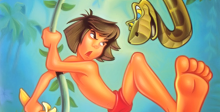 Download Jungle Book