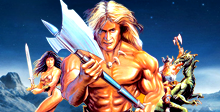 a game by SEGA Entertainment, Inc.
Everything from the arcade game is here. All three of the characters have made the translation, their magic, and their enemies. All stages remain and they have even added an extra one at the end since the arcade game was disappointingly short. Two players can play co-op or settle their differences inside an arena. There's a survival mode too.
The forces of Death Adder have descended upon your village, slaughtering your family and causing a ruckus amongst the populous. With hordes of muscled warriors, dragons, skeletons, and other unpleasant undead fellows, it looks like the forces of darkness are going to have their way unless you do something about it. Armed only with a sword or axe, you head into Death Adder's stronghold, ready to put the hurt on these villains.
2006-03-23 Golden Axe is a popular classic horizontal fighting game!

X
Next game: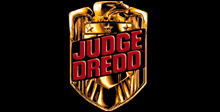 Download Judge Dredd