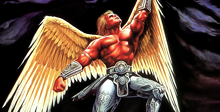 The color scheme for the game is rather dark. This is not a bad denotion as it does work well for this game, especially since the entire world you are in is supposed to be taken over by the bad guys and in darkness. But each level's color arrangement is different and helps bring out the uniqueness to each level. Some color and graphics are well put together like the first mini-boss who is made out of rock and stone. Also worth mentioning are little things like bullets as they are not hard to see and are not camoflagued by the scenery either, so those one-hit wonders we all hate are not around to often. The graphics for this title are a good portrayal of the game's environments.
You have just landed on the most dangerous planet ever known…Iccus. You are Wor, a winged beast who holds the power of lightning and the ability to control the magical forces of nature. Your abilities will be put to the test, as you are here for the sole purpose of defeating the evil mutants that roam Iccus' surface. Journey from underground caverns into the belly of a beast in this detailed struggle between the just and the wicked. Six unique levels will push your nerves to edge, as each dangerous creature you encounter try to rob you of your wings, your life, and your soul. It's going to be the flight of your life, so make sure you bring every ounce of courage and strength you can muster.
2006-03-23 Gynoug is arcade person shooter.

X
Next game: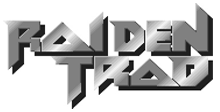 Download Raiden Trad