Hitman 2: Silent Assassin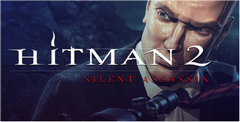 Silent Assassin is the successor to the PC's BAFTA award nominated Hitman: Codename 47. It's the result of above par sales financially warranting a sequel together with the continuation of the sub genre the original managed to create. To call it a Third Person Shooter and nothing more would be to outright mislabel it. Although there is a lot of shooting involved, the way in which you're encouraged to shoot is to do so with the stealth of a ninja-like predator, harnessing his immediate senses as his guide to success. More often than not, all guns blazing results in all limbs missing.
2005-09-09 Hitman 2: Silent Assassin is a game about a retired assassin, forced back into action.

X
Next game:

Download Hitman: Codename 47