Journey From Darkness: Strider Returns
Fans of the original Strider will appreciate this tide, in which you strive to save a kidnapped damsel as you battle hordes of alien creatures. Seven different zones provide plenty of variety, as do the available options. You can choose sword type, number of credits and number of lives, as well as the button layout on your control pad.
We liked the crisp graphics and the imaginative array of bosses (like the mechanized hornet, the dinosaur and the fireball-tossing machine). We also liked the variety of backgrounds, ranging from a forest scene to a futuristic construction area.
2017-09-04 Journey From Darkness: Strider Returns game added.

X
Next game: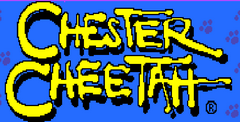 Download Chester Cheetah