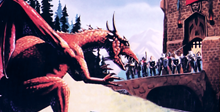 King's Bounty
by New World Computing, Inc.
King's Bounty was a great game back when released, I've played it for a long time on my computer. The player is appointed to retrieve the Sceptre of Order. This game is considered as being the base for Heroes of Might and Magic, a more popular game released few years later. There were four different classes the player could have chosen from, such as Barbarians, Knights, Paladins and Sorceresses. They all had their own skills, strengths, weaknesses, spells and leadership ability. After collecting a specific income per week, the player could have increased the rank of his character.
King's Bounty is the precursor to the Heroes of Might and Magic series, and is indeed worthy of that title. It has excellent gameplay, nice graphics, and a story coupled with backstories for villains.
2006-03-31 King's Bounty is a game with a lot of depth!

X
Next game: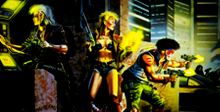 Download Shadow Run