MechWarrior 2: Mercenaries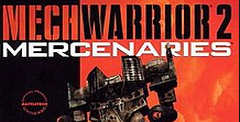 a game by Activision, Inc.
More explicit robot-on-robot action, with this demonstration slice of the all-singing, alldancing Windows 95 edition of Activision's popular mech 'em up. If you ever wanted to know just how Metal Mickey would handle himself in a scrap, here's the golden opportunity you've be straining for. Keep an eye out for the zany DirectX installation routine, courtesy of those loveable Nazis at Microsoft.
2018-11-02 MechWarrior 2: Mercenaries game added.

X
Next game:
Download Diablo II: Lord of Destruction