NFL Football Trivia Challenge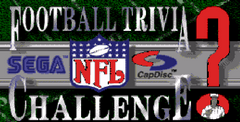 Quick. Which team won Super Bowls in '75 and 76? What Eagle tied the season record for most fumbles returned for a touchdown in 1991? Test your knowledge of factoids like these in Capitol Multimedia's NFL Football Trivia Challenge. It works best with two players, who try to score touchdowns with correct answers. Photos, film clips, and the voices of Summerall and Tom Brookshire accompany the questions. A little strategy is involved - at fourth down, should you punt or try another question? With speedy disc access and 1,500 questions, this one should take any pigskin buff to hog heaven.
Hot Hints
Hints:
Sometimes the visuals that accompany a question hand you the answer on a silver platter.
Co for the obvious answer. The Houston Oilers play in...Houston.
A Pro can play a Rookie.
2017-07-30 NFL Football Trivia Challenge game added.

X
Next game: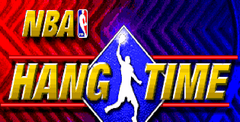 Download NBA Hangtime '95