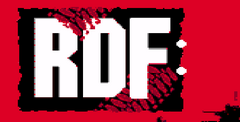 a game by Absolute Entertainment
Just before Christmas, a group of video game journalists huddled in the back of a World War II - era troop-transport truck to cross the chilly, overcast battlefields of...New Jersey? It was the beginning of a daylong event, hosted by Absolute Entertainment, to introduce its new Sega CD, RDF: Global Conflict.
Absolute transformed its extensive multimedia facilities into the "Iron Hammer Training Center" complete with armed guards vintage military vehicles, and a command bunker. The press was given a preview of RDF: Global Conflict, an advanced tank simulator that puts the player in command of an M1 A2 superbattletank armed with a 120 mm cannon, laser-sighted missiles, and a 7.62 mm machine gun.
2017-07-28 RDF: Global Conflict game added.

X
Next game:
Download Lords of Thunder