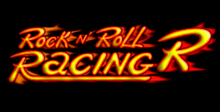 Rock'n Roll Racing
by Blizzard Entertainment Inc./Interplay Productions, Inc.
The roughest racer around with the golden oldies is here! Rock 'N' Roll Racing is being ported over to the Sega Genesis. All the racing excitement you'd expect has been kept intact, along with a number of twisting tracks and loads of weapons.
There are different types of vehicles and enhancements are at your disposal. Build up your money and try to make it to the next race in one piece. Rock 'N' Roll Racing will have you baring your teeth as you barrel around tight hairpin curves.
This is one of the best racing games for the Genesis, and it's very close to the Super NES version. The graphics are good, and the music really rocks.
If you missed out on the Super NES cart, then you won't want to let this one slip through your fingers. Rock 'N' Roll racing is here to stay!
Rock N' Roll Racing is a racing video game released for the Mega Drive/Genesis and SNES, published by Interplay and developed by Silicon & Synapse (now known as Blizzard Entertainment) in 1993. The game was rereleased for the Game Boy Advance in 2003.
Rock N' Roll was first seen on the SNES, and this version on the Genesis is its equal. With fast-paced racing and the awesome sound effects, RN'R will surely get racing fans off their butts and into the stores.
There are so many awesome tracks to race on. First, race in the easy levels where you can compete for money to increase your vehicle's performance by buying upgraded parts. If you feel that the early level is starting to be a breeze, try advancing to the next level and see if you can handle racing against the big boys. Pick from a variety of drivers from distant places, each having different performance levels and driving skills.
How does one win races? Well, you collect money after each race, the amount depending on how well you do. Buying better tires will enable you to handle those nasty turns. Shocks improve suspension, which is good for jumping off ramps. Increase your acceleration by investing in a bigger engine. Of course, you can also increase your speed by buying nitros. Do you have problems with racers passing you by? Well, we can fix that. Just buy some weapons that you can lay on the track or fire at the other racers to slow them down or make them lose control and eventually crash against the walls. What else can you ask for when you're racing on elevated racing platforms where there are many obstacles and traps for you to avoid and use certain weapons against your driving foes? Hey, it's compatible with the Edge 16 adapter. There you go.
If you like Rock'n Roll Racing, try other games: Arcade Race, Arcade Race - Crash!, Championship PRO-AM, Combat Cars, Extreme Street Racer, Jam XM, Mad Cars, Micro Machines, Micro Machines 2, Monster Truck Stunt Rally, Rally Racers.
2006-04-29 Rock'n Roll Racing is an arcade combat racing game.
2006-11-22 Rock'n Roll Racing game description updated.

X
Next game: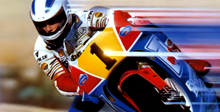 Download Super Hang-On