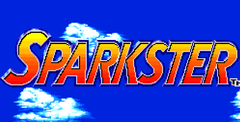 This is the follow-up to the terrific Genesis cart, Rocket Knight Adventures. Sparkster, the daring opossum with a rocket pack is back, and in the typical Konami fashion, it's loaded with plenty of awesome special effects. The enhancements made to the original game include smoother animation, a tougher quest, and lots of hidden features.
If you like the Genesis game, the sequel will appeal to you as well.
Our little buddy Sparkster is back again on the Sega Genesis format. In this sequel, Rocket Knight Adventures 2, Sparkster is fighting against lizards instead of pigs. Other than that, this game still has the familiar Sparkster feel to it. You must use your agility and spin attack to plow your way through various stages fighting anything from machinery to monster trees. In order to dominate the game, you must use a combination of quick wits and ingenuity, because some of the Mid-Bosses require certain attacks to kill them. Sparkster includes some very good animation and cool-looking enemies. It you were a fan ot the original Rocket Knight Adventures, play this sequel, and you won't be disappointed. Be warned, it's addictive!
Manufacturer: KONAMI № of players: 1 Difficulty: MODERATE
Theme: ACTION
X
Next game: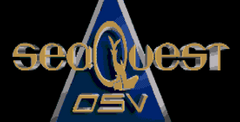 Download SeaQuest DSV