Star Wars: X-Wing Alliance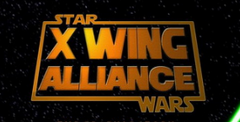 a game by LucasArts Entertainment Company LLC
Easily the best of the X-Wing series, Alliance proved to be a massive hit among space combat enthusiasts, with its high-speed action and captivating storyline.
Although it starts rather laboriously, things pick up later on in the game. Star Wars fanatics will probably be most excited by the chance to fly the Millennium Falcon, while the rest of us will just buy it because it's a cracker of a space combat sim. If you don't already own it, then you've got no excuse not to buy a copy now.
2018-11-01 Star Wars: X-Wing Alliance game added.

X
Next game: