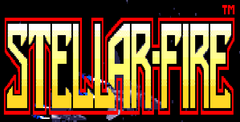 Overview
Dynamix has a killer, polygon-based shooter with solid 3-D action coming out soon for the Sega CD. Stellar-Fire will treat you to eye-popping graphics, ear-ripping sounds and finger-numbing game play. As the primary pilot in the fight against the Draxons you'll blast your way through the Arc-turan planetary defense system in a quest to take out the main planet and save humanity.
Stellar-Fire is one of the fastest moving games on the Sega CD. Massively hot explosions accompany every enemy hit and the 3-D movements and polygon-based enemy craft will amaze you. Digital stereo sound effects, speech and music rumble your speakers, and also truly fit the game's frantic pace. An easy-to-use, first-person cockpit/control interface rounds out the equation nicely. Expect a minimum of seven play areas — six moon-based defense shields and the planet of Arctura itself. Slellar-Fire will be worth the wait. Death to the Draxons!
2017-07-11 Stellar-Fire game added.

X
Next game: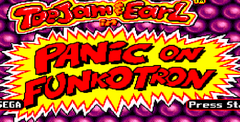 Download ToeJam & Earl: Panic on Funkotron