Super Battle Tank - War in the Gulf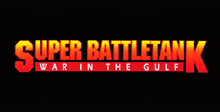 a game by Absolute Entertainment Inc.
Super Battle Tank - War in the Gulf takes place during a real life operation between 1990 and 1991, in the Gulf. The war was also called the Persian Gulf War. The player controls and M1 Abrams battle tank and is in United States' military force. The game was released in 1992 and was published for various platforms. The player has to battle with helicopters and Scud launchers and only the M1 Abrams is available for him. The game didn't follow strict guidelines, but it was clear that the setting was the one from the mentioned Gulf War.
General (Desert) Fox has a furious sequence of 10 levels for you and your trusty tank crew to complete. There's some human fungus sprouting up all over the arid Arabian deserts, and it's your job to clean house. Tanks and helicopter, with their eye- popping digital graphics and arcade-quality movements, are out to blow you away. You've got to clear the rabble out quickly, and wreak havoc on Scud launchers, chemical dumps, and enemy convoys. Visit the realistic looking Homebase to replenish weapons and repair your wounds. Daytime and nighttime modes keep things interesting out among the barren, deadly dunes. We found this one to be a lot of fun.
2006-04-30 Super Battle Tank - War in the Gulf is a tank sim.

X
Next game: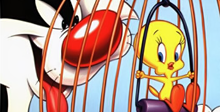 Download Sylvester and Tweety in Cagey Capers