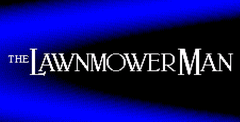 The Lawnmower Man
by TIME WARNER INTERACTIVE
Come with me to a world that is not known to many. A world that some would stick their noses up at and look away in disgust. A world that you and I or anyone else who has even an ounce of knowledge about the video game industry would know. The world of Virtual Reality. This game is based on the science-fiction movie of the same name. It involves experiments in the Virtual Reality world. Experiments that can make one smarter and give unbelievable powers. That is the premise for this game. Play as Dr. Angelo or Carla trying to defeat Jobe, a simple-minded man who was transformed into the "demon" you see in the middle. He was part of these experiments. When the government decided to stick their unwanted heads into all of this, he went crazy with from the power. Travel through the side-scrolling levels and find the portals that will take you into the virtual worlds. Eventually fight Jobe to keep him from taking over the world's computers and then the world itself.
THE GOOD
The movie was pretty cool and this game features lots of aspects from it.
THE BAD
The levels you fly in don't feel like they control right.
THE UGLY
Try and find your body (or should I say body parts?) if you crash in the helicopter.
MANUFACTURER - TIME WARNER INTERACTIVE
DIFFICULTY - EASY
THEME - ACTION
NUMBER OF PLAYERS - 1 or 2
X
Next game: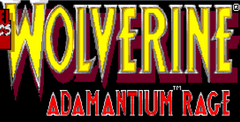 Download Wolverine Adamantium Rage