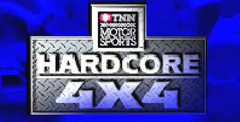 a game by American Softworks
TNN is an off-road racing game which mimics the feel of realistic off-road racing. TNN features a choice of six race courses; each with varying weather conditions. The gamer can choose his/her favorite vehicle from a choice of six, each with different attributes.TNN 4x4 let gamers experience racing at its best.
MANUFACTURER - American Softworks
THEME - Racing
NUMBER OF PLAYERS - 1 or 2
2016-09-29 TNN 4x4 game added.