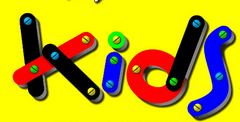 Virtua Fighter Kids (arcade)
by Sega
Virtua Fighter is hot...at least in Japan. With Fighting Vipers cooling off and VF3 quite a way away, Sega has produced Virtua Fighter Kids to keep the players hot for VF games. The characters have been redrawn in the typical Japanimation style, and they have really huge heads. Designed by an AM2 team, this game actually is incorporating ideas that will be in VF3 like actual facial expressions. There will be replays from various camera angles depending on the type of combo, kicks or punches. Currently, this is scheduled as a Japan-only game.
MANUFACTURER - Sega
THEME - Fighter
NUMBER OF PLAYERS - 1 or 2
2016-07-26 Virtua Fighter Kids (arcade) game added.