If you're a strategy gamer, you'll find Warrior of Rome 2 has plenty of challenge to keep your interest level high. As Julius Caesar, you are trying to outwit the Roman Senate, who send you on missions that they have secretly sabotaged.
The game requires some dedication just to get started, but is well worth the trouble once you get into it. You control the growth of your cities and their populations, the movement of your troops, and the destruction of enemy cities. We rated Warrior of Rome 2 high on Depth and Challenge, and above average on everything else.
2017-08-14 Warrior Of Rome 2 game added.

X
Next game: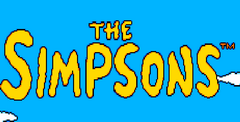 Download The Simpson Bart Vs. Space Mutants