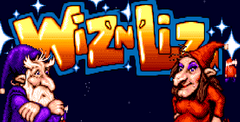 Wiz 'n Liz by Psygnosis has some of the fastest, smoothest scrolling graphics ever seen on a home system. Wiz 'n Liz are two careless wizards expertmenting with potent spells mixed with magic fruit. You must help them recover the wabbits their spells transport and destroy the magic guardians before it's too late. In one-player mode, Wiz or Liz sets out to conquer 112 levels, conjure up to 105 spells, andi batde 12 gigantic bosses. In the two-player game, players race against each other.
Hot Hints:
Don't let your fruit spoil. It lasts for only three rounds.
Collect (he BONUS letters to enter a bonus stage where you gain lots of extra stars and big points.
To beat the game, concentrate on saving all of the wabbits and forget about the spells.
2017-10-02 Wiz'n'Liz game added.

X
Next game: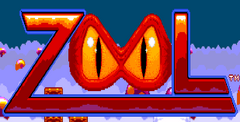 Download Zool - Ninja of the Nth Dimension